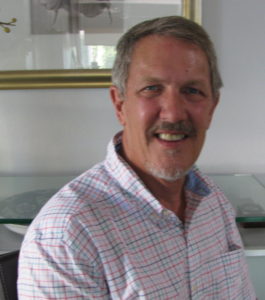 Dr. Don Posson
* Ph.D. Psychology, 2012, Northcentral University

*  MS-Counseling & Human Development, 1996, Troy State University

*  Licensed Alcohol and Drug Counselor, Nevada Lic. #1082
 *  Board Certified Neurofeedback Therapist (BCIA.ORG)
US Navy, 1978-2001, PNC(AW), Retired
Since I started working in the Addictions and Mental Health field over two decades ago, I've been driven to provide better, evidence based treatment, to my clients.  I was stymied for many years.  When I began to understand the scientific revelation called Brain Plasticity, the brain's ability to heal, regenerate, protect, and restore functionality, I was, and remain, amazed.
My experience as a Navy substance abuse program manager provided the motivation to seek better methods for healing addiction.  Our success rates were ok, but no better then the 80-year history of addiction treatment field, 20-30% success at 1-year, worse after that.  When I retired from the Navy in 2001, I was convinced we could do better, and kept my search alive through my post-navy career.
I was privileged to work with children and families as a Mental Health counselor for Nevada state after I retired.  My private-practice addictions treatment started in 2002, and has kept me close to the field, and informed about developments since.  I've been an assistant professor at National University, as the Academic Program Director of an Alcohol and Drug Counseling program.  Yet still, that's not what led to my understanding.
My post-doctoral work has focused on Brain-Rehabilitation.  The science of helping the brain to achieve it's best potential.  There are two areas of science that are particularly important, both involving the chemical/electrical reaction that we call neurotransmission.  We know that the brain needs good chemical balance to work efficiently.  That balance comes from what we eat, drink, and ingest, both positive and negative.  We also know that good mental health is a product of good electrical balance.  That balance is achieved through EEG Neurofeedback Brain-Training, our specialty.
I am privileged to share what we have learned about good brain health and brain rehab with you.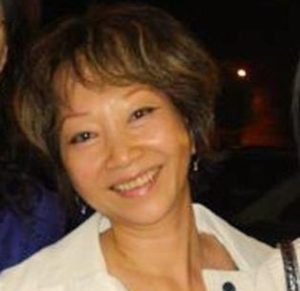 Ariane Anderson-Burley
Director/CEO, The Las Vegas Neurofeedback Center, Las Vegas, NV 2016-Present

Executive Director, Virgilio International Inc, Las Vegas, NV 2007-2016

Wealth Manager, Mitsui Trust Bank, Zurich, SW, 1986-1992

MA, Economics & Political Science, University of Geneva, HEI, SW
Lived and educated in Switzerland, Ariane Anderson brings over 20 years experience as an international corporate leader.  After being awarded her Master's in Economics and Political sciences in Geneva - Switzerland, she served as Wealth manager with Mitsui Trust bank in Zurich for nine years and Executive Director and shareholder of Tael Ltd for over 15 years, a  Corporate finance firm for Asian-Pacific region.  
More recently, and locally, Ariane was Asset/ Property Manager and owner of Virgilio International, Inc.
Currently, she manages day to day business of The Las Vegas Neurofeedback Center, counsels on Brain Nutrition and overall wellness. Ariane is also active in the development of "the Brain Health Warriors", a non- profit organization retreat on Mt Charleston.